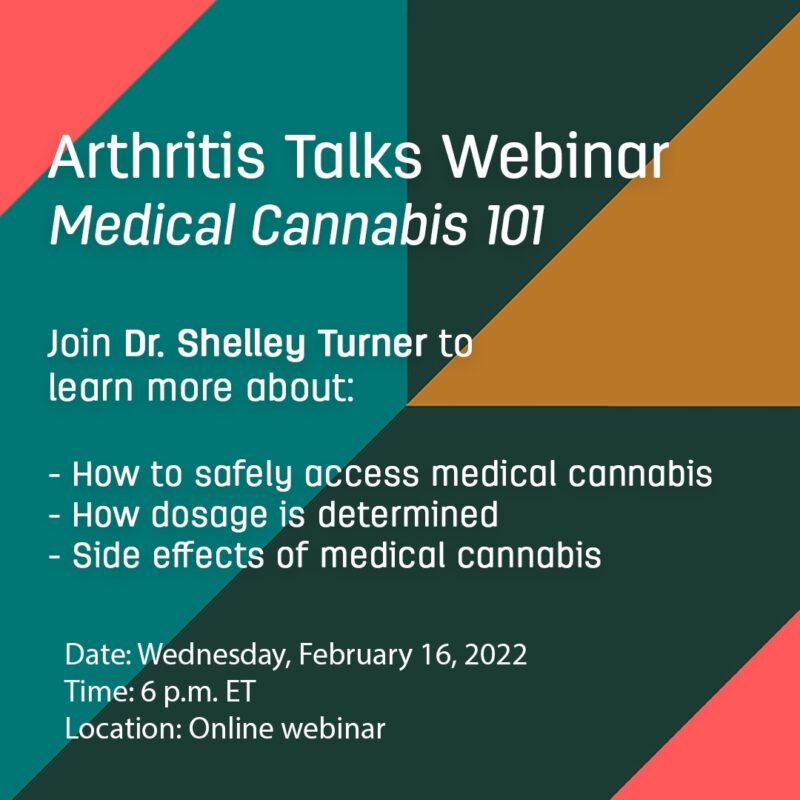 Arthritis Talks – Medical Cannabis 101 – Feb. 16th
Early scientific evidence suggests that medical cannabis can benefit some people with arthritis. But it's important to get the facts. Join our Chief Medical Officer, Dr. Shelley Turner, on a webinar hosted by @arthritissociety to learn more about:
• How to safely access medical cannabis
• How dosage is determined
• Side effects of medical cannabis
If you have any questions you would like to submit in advance or if you would like to have an Arthritis Society volunteer help guide you through connecting to the webinar, please email [email protected].
Date: Wednesday, February 16, 2022 • Time: 6 p.m. ET • Location: Online webinar